Why have ordinary deviled eggs when you can eggtraordinary deviled eggs. Who doesn't like bacon! These deviled eggs get their inspiration from the classic BLT sandwich, only Olivelle upped the bacon factor by also using their smokey bacon salt. This smokey bacon salt is also great on popcorn, eggs, chicken, ice cream (yes ice cream), grilled veggies, actually we can't think of much that it wouldn't be good on.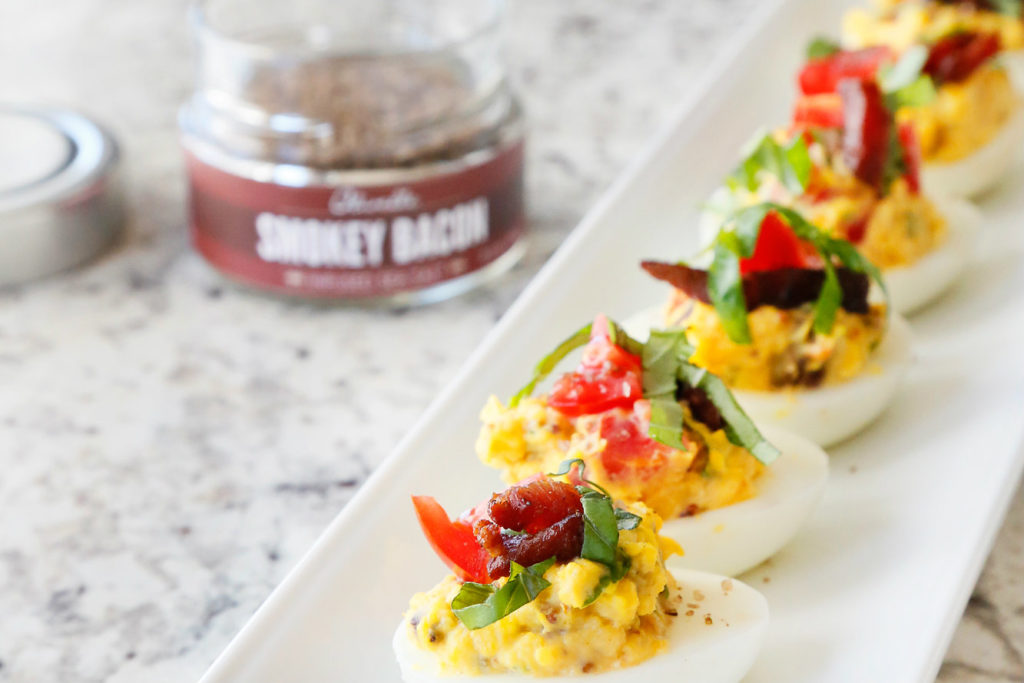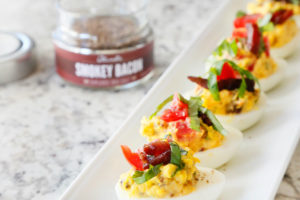 BLT Devilied Eggs
2017-03-30 10:48:12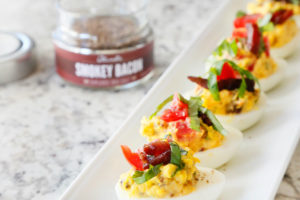 Ingredients
1 Dozen Hard-Boiled Eggs peeled
4 Tablespoon Vinegar (Prosecco or Meritage)
4 Tablespoon Mayonnaise
2 teaspoon Mustard
2 teaspoon Smokey Bacon Sea Salt
4 Cherry Tomatoes quartered
2 slabs of bacon cooked and crumbled
3 basil leaves chiffonade cut
Basil, caramelized garlic or Tuscan Herb Olive Oil for drizzling
Instructions
Slice each egg in half lengthwise and remove the yolk. Put all the yolks in a small mixing bowl and all the whites on a platter.
Add vinegar, mayo, mustard, and salt to the yolks and mix with a fork until well combined and fluffy.
Fold in half of the crumbled bacon, tomatoes, and basil (reserving a little of the basil for a garnish).
Spoon fill the mixture into the centers of the whites. Garnish with remaining basil, tomatoes, bacon, and a sprinkle of bacon sea salt.
Drizzle with olive oil if desired.
Adapted from Olivelle
Pizazz http://pizazzmt.com/
Featured Product: