5 Reasons We're Your Perfect Registry Match
Private Registry

We don't just hand you a scanner, when you make an appointment to register at Pizazz, one of our specially trained staff members personally assists you throughout your registry. We want to make sure you get the dream kitchen you hope for.

Bon Appetito!

All of our couples get a little wining and dining after their appointment (we know how hanging out in a kitchen store makes you snacky).

We got the goods

When we say we've got the goods, you know we carry just about anything and everything you need for your kitchen and more than you ever imagined. We carry high quality products for every price range.

20 buckaroos just for you

Didn't get everything you registered for? It happens, that's why we give our registered couples a $20 gift certificate towards an item off their registry.

We wrap it all up

Presents galore and we wrap and store. When your guests purchase a gift from Pizazz, we gift wrap (no extra cost) and we'll store the gifts until the big day. Perfect for out of town guests.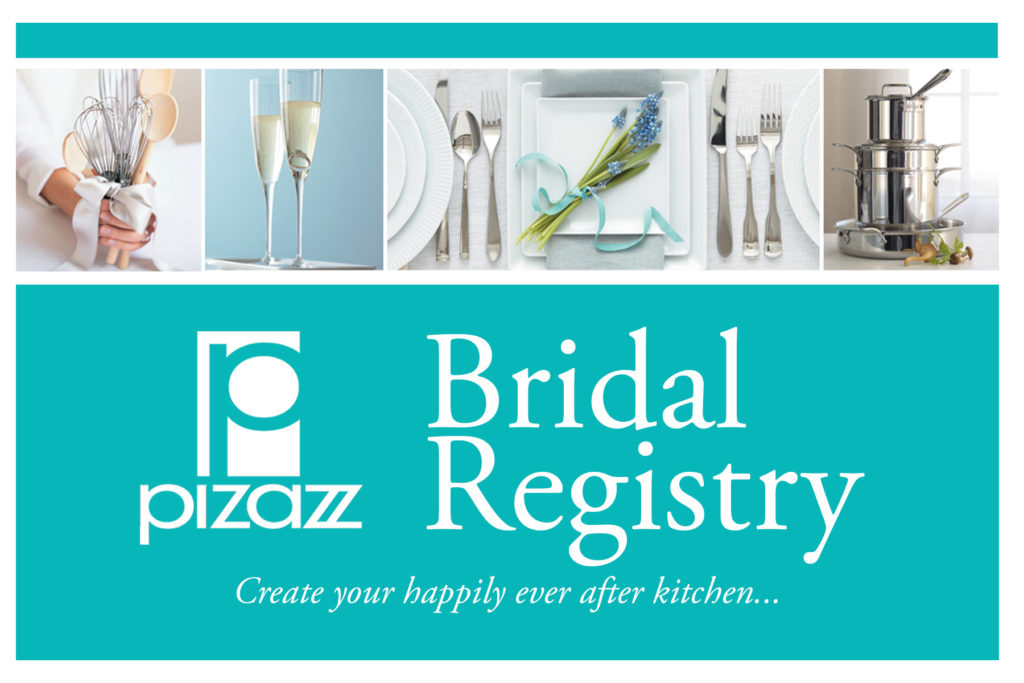 Call us at 406-452-6724 for your appointment.