Take yourself away to the tropical flavors of Hawaii and get your caffeine fix. Warm weather means cool drinks, but who can give up their coffee. It's iced coffee time! For those of you who don't tolerate dairy you will really love this recipe!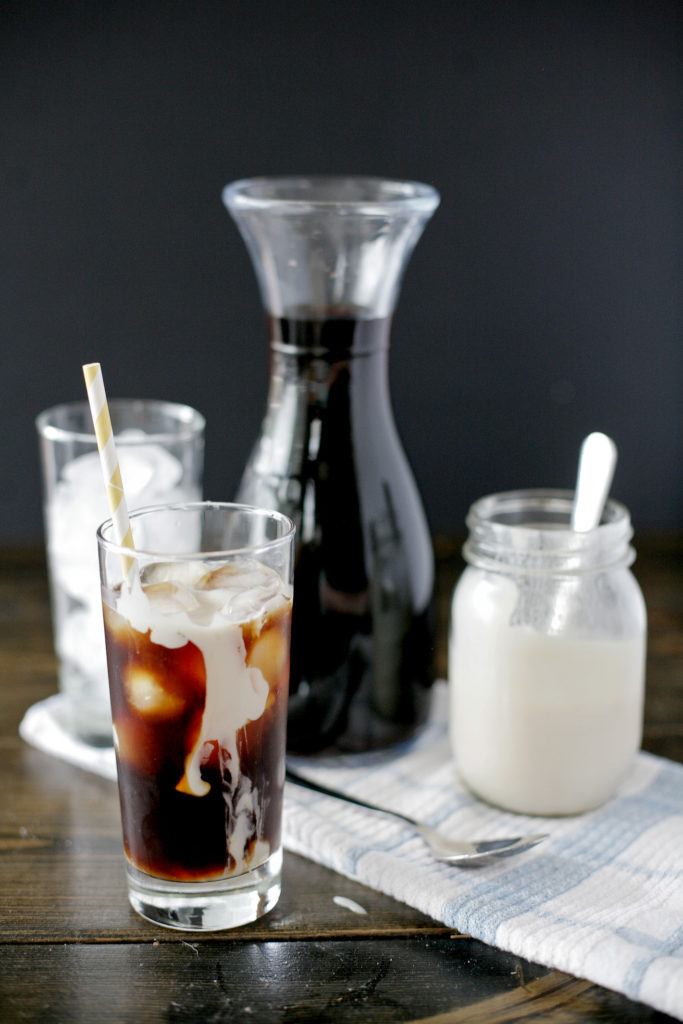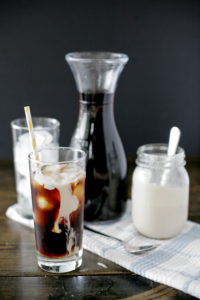 Cold Brewed Hawaiian Hazelnut & Coconut Milk Iced Coffee
2017-06-02 07:04:37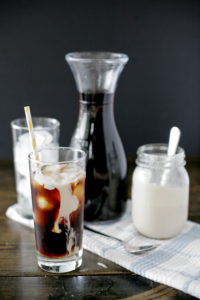 Plan ahead when making cold brew coffee, you don't get to enjoy until the next day.
For the Coffee
1 cup coarse ground Hawaiian Hazelnut coffee beans
4 cups cold water
For the Sweetened Condensed Coconut Milk
1 (14 ounce) can, full fat coconut milk
1/4 cup Stonewall Maine Maple Syrup
For the Coffee
Place the ground coffee in large glass container / jug and pour the cold water over top.
Stir to make sure all the grounds are saturated
Place in fridge for 12-24 hours to brew.
When ready, pour the brew through a coffee filter or cheesecloth lined sieve as many times as it takes to make sure all the grounds are gone
Store in the refrigerator for up to 2 weeks.
Serve over ice with sweetened condensed coconut milk
For the Sweetened Condensed Coconut Milk
In a small sauce pan, over medium high heat, bring the maple syrup and coconut milk to a boil.
Turn heat down to simmer and cook, stirring frequently, until reduced to 1 cup (approximately).
Pour into container and store in fridge.
Pizazz http://pizazzmt.com/
Products used: