Hooray Grilling Season is here! We enjoy grilling but what we hate is cleaning the grates and battling flare ups and having food fall between the grates. Oh the troubles of summer, tragic, we know.
Then our grilling lives changed! One product, that's all it took.
Seriously.
Don't grill with out it!
We're talking about the Cookina Grilling Mats.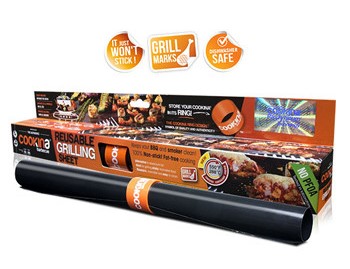 Don't be lured into the as seen on TV mats, the Cookina mat is high quality, safe, easy to clean and what we like best:
Grill marks baby. We couldn't imagine grilling without seeing those classic grill marks. Might as well cook in a cast iron pan if you aren't going to have grill marks.
We also love: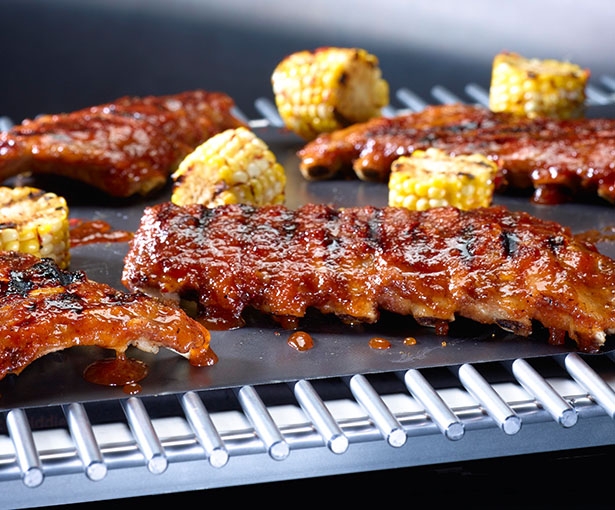 No stick-ems. This means the grill stays clean and clean-up is as easy as could be. With no flare ups, it makes it easier to manage your cooking.
But wait that's not all… (see we can do the TV stuff too):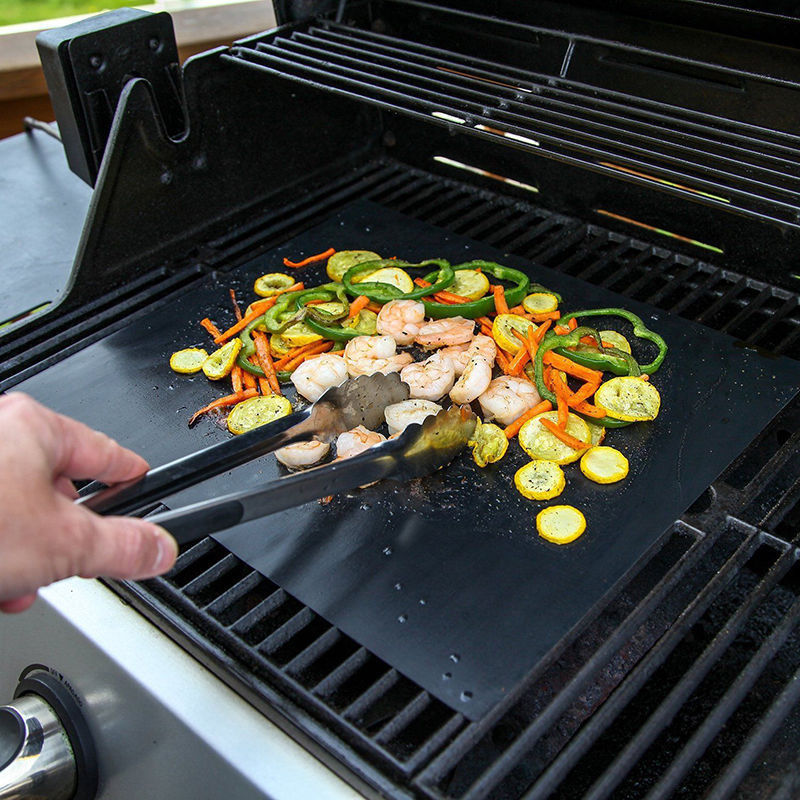 Look at all the small ingredients, no fall through. You could fry eggs and bacon on the mat! Take it camping and leave the frying pan at home, then wipe clean with a paper towel. Bada-boom bada-bing, it's an easy thing.
This may seem trivial, but the Cookina mat also has one little extra thing that surprising makes a difference in your kitchen.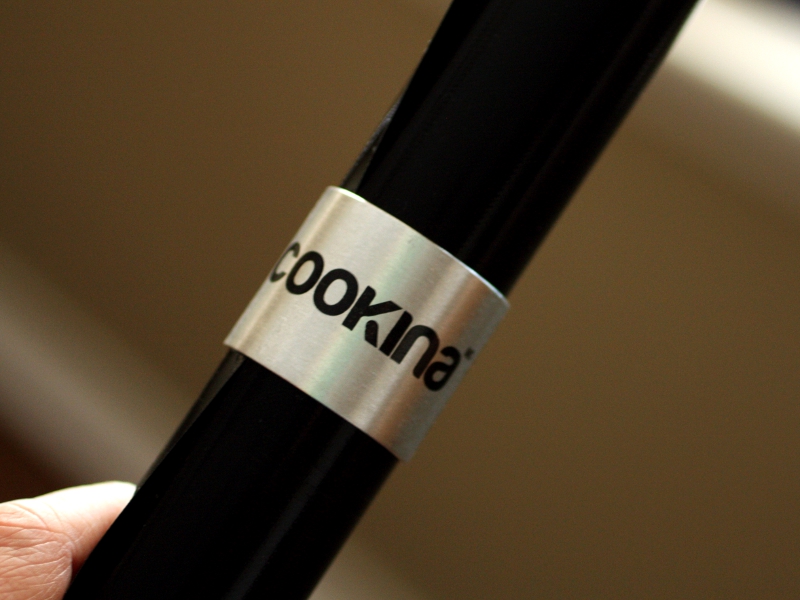 It comes with this nifty metal ring for storing your mat. Crazy that we think it's a big deal, but hey, how are you supposed to store the thing when it's all big and flat? Plus the ring can be used like a cookie cutter, they even give recipe suggestions on using the ring in your food prep.
Wow, it's a two-fer, you gotta like that!
We've all tested the grill mats and love them, just ask us. We did learn a few things though.
You need to use plastic utensils to maximize the life and quality of the mat.
If you marinated something, make sure it's dry when cooking on the mat (so drain the marinade and pat dry with paper towels). If you don't the marinade will puddle on the mat and steam the food. We're grilling not steaming! Occasionally brush the food with marinade and you are all set.
Make sure the mat is completely dry front and back before rolling it up (we don't want any bad little bugs growing in between the rolled layers).
Give it a try, it'll change your grilling life!