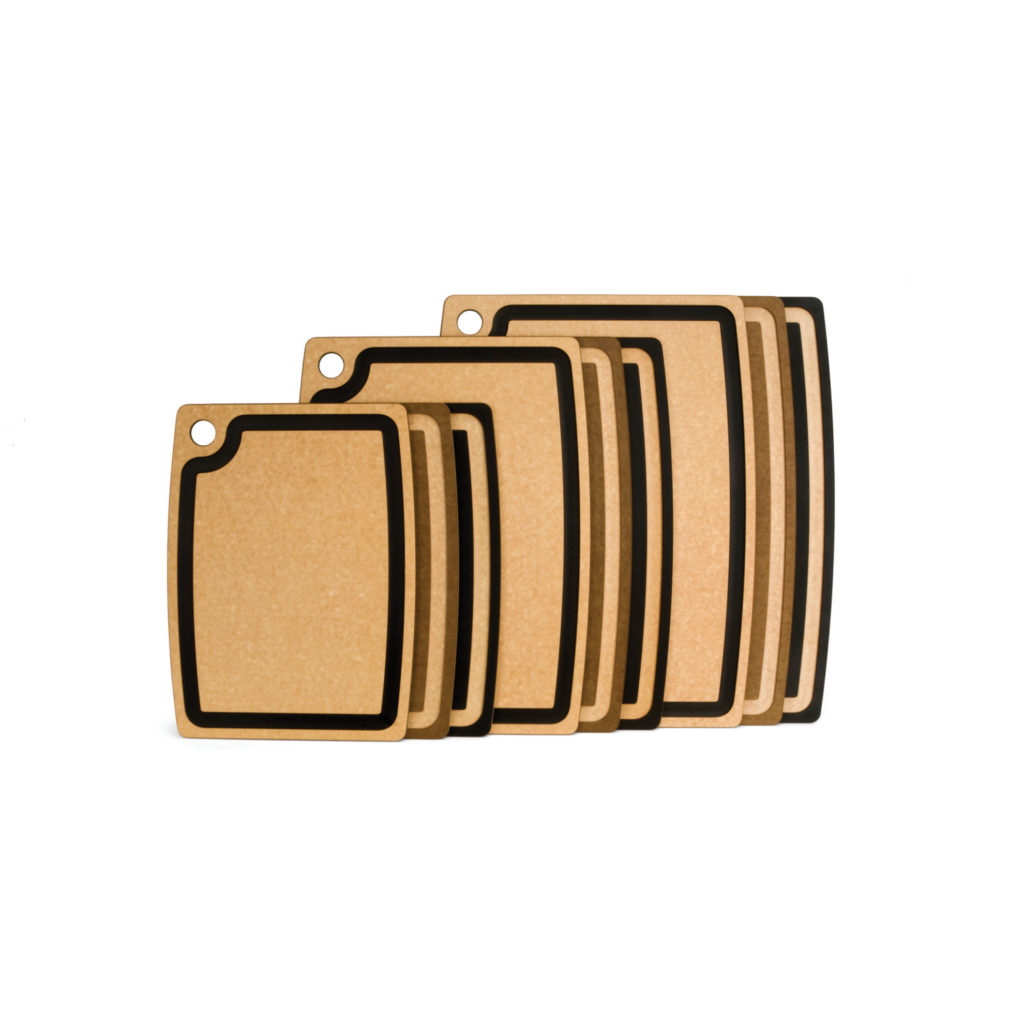 Pizazz prides itself on carrying high quality, you might even say we are product and gadget snobs! When we can get a great quality product made in the USA it's just another plus for us!
Let us wax poetic about all the fabulous-ness of epicurean products.
First of all–Made in the USA, not just partly but 100%
Simplicity and functional, no flash, no gimmicks; just a product that works and lasts
Speaking of lasting, it's dishwasher safe, Woot!
Super great for knives, it's gentle and kind.
It's slim and lightweight, easy to store and move.
They have channels to catch juicy jobs.
There's even a hole for hanging, so convenient!
Some even have a channel for holding a tablet.
They use products that are durable and eco-friendly

They are even heat resistant up to 350° F, so you can use it as a trivet–double duty kitchen piece!
And their Pizza Peel, beautiful and functional!
Would you believe that they are super affordable too!
Stop in and do something good for your knives and kitchen, pick-up an Epicurean cutting board and/or pizza peel.