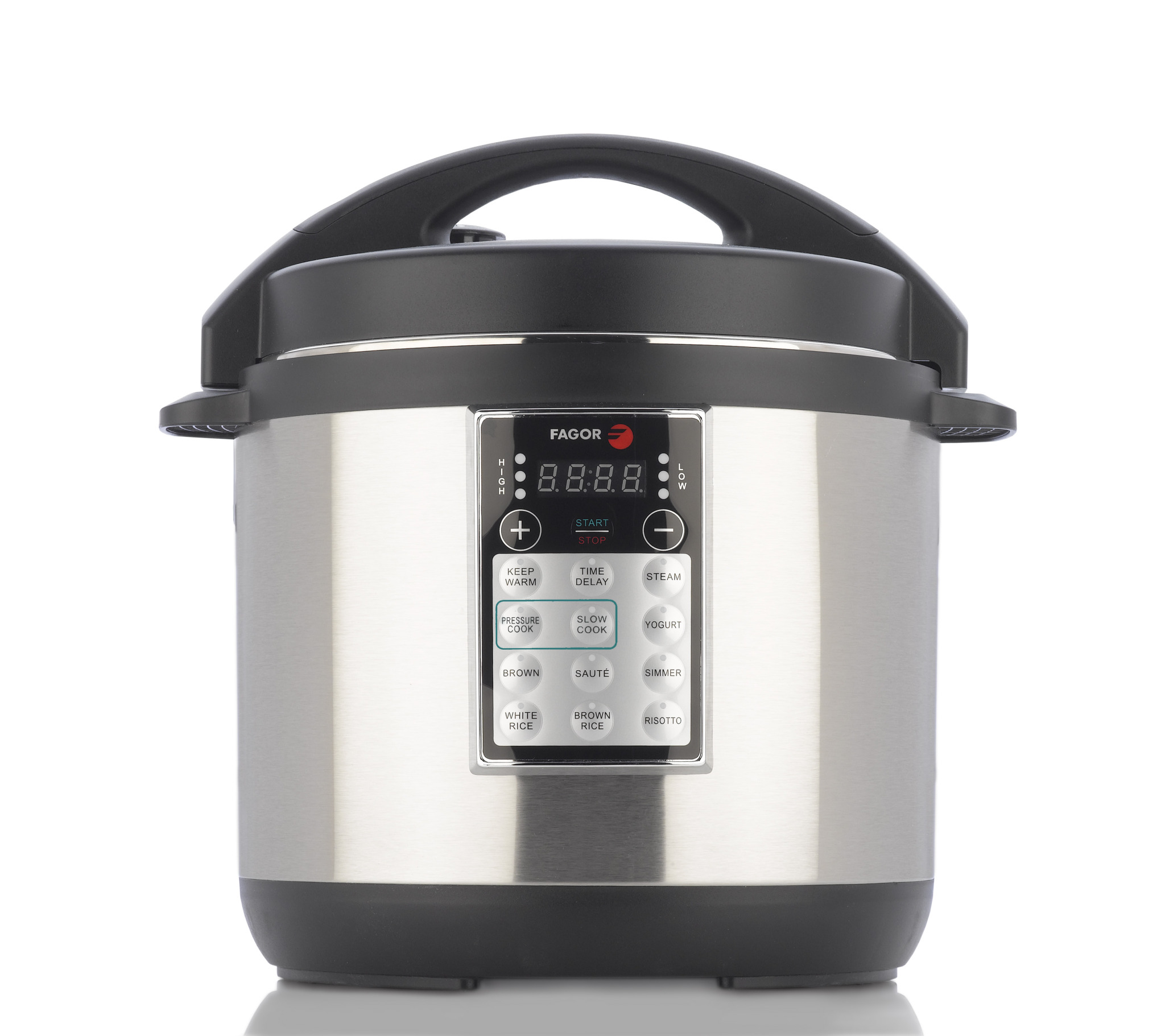 How do we love the Fagor multi-cooker, let us count the ways!
If anyone has taken a cooking class with us or came in for a Build-a-Meal Lunch they've seen us using the Fagor multi-cooker in the kitchen. True fact: we have three of them that we constantly use.
What makes this appliance so great?
Space saving. You can ditch your slow cooker, rice cooker and pressure cooker if you have one.
Bang for your buck. Not only is it a slow cooker, rice cooker and pressure cooker, it sautes, browns, has two rice settings a risotto setting, it's a steamer and it can make yogurt.
Saves dishes. Because you can saute or brown right in it you can truly do one pot meals (it even has a non-stick ceramic removable pot).
Saves time. Pressure cooking has the ability to reduce cooking time while preserving the integrity of the food. Imagine cooking dried beans in 35 minutes WITHOUT soaking them!
Saves money. One appliance/multi function = saving money. And how much cheaper are those dried beans then canned!
Set and forget. The Fagor has a 6 hour delay timer and automatically switches to warm mode for up to 12 hours.
Don't believe us? How about Good Housekeeping rated it Fagor Lux multi cooker the best cooker on the market "It delivered superb results on every setting we tested".
Scared of pressure cookers because you heard the stories of them blowing up? Fagor has a locking lid that will not unlock until the pressure is released so you can make a mistake. It automatically will release steam if too much pressure builds up, so no worries!
Our favorite thing to cook in the pressure cooker…EGGS! No matter what age yo will get perfectly peelable eggs if done in the pressure cooker. Pressure cookers use steam to cook the food. That steam permeates the egg shell and creates a space between the shell and egg making it super easy to peel.
Still curious? Come by the store and we'll let you check ours out in the kitchen and answer any questions you have.