For pizza adventurer's here's one of our favorite combos. It's the perfect way to make pizza classy (not that we don't loooove the good ol' greasy kind). Did you know that you can purchase pizza crust from Howard's Pizza? Fancy making your own? We sell high gluten flour that makes the best evah crust! Bake this pizza on our favorite USA pans.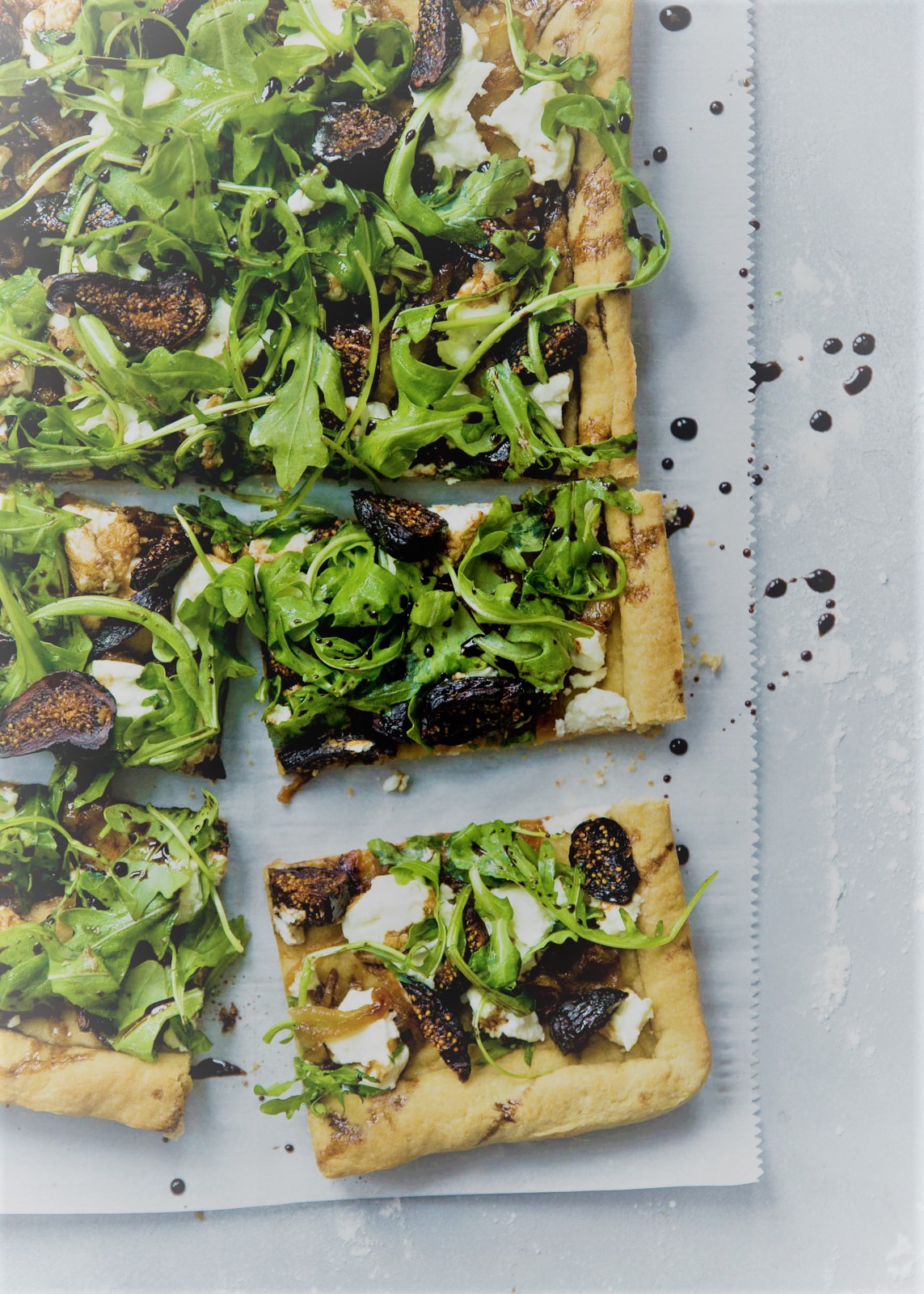 Fig, Prosciutto, Goat Cheese and Fig Balsamic Vinegar Pizza
2017-10-12 12:12:40
Ingredients
Cornmeal (for sprinkling)
1 1-pound package purchased pizza dough
2 cups (generous) crumbled Got cheese (about 8 ounces)
6 small fresh figs, cut into 1/4- to 1/3-inch-thick slices
2 tablespoons harvest fig balsamic vinegar, divided
8 thin slices prosciutto (from two 3-ounce packages)
1 tablespoon Frantoia extra-virgin olive oil
8 cups arugula
Instructions
Preheat oven to 450°F. Sprinkle large rimless baking sheet generously with cornmeal. Roll out dough on floured work surface to 12x10-inch rectangle or 12" circle; transfer to prepared sheet. Sprinkle Goat Cheese over dough. Grind fresh pepper over top. Place figs in medium bowl; drizzle 1 tablespoon vinegar over. Set aside.
Bake pizza until crust is golden brown on bottom, 15 to 20 minutes. Immediately drape prosciutto slices over, covering pizza completely. Arrange fig slices atop prosciutto. Bake until figs are just heated through, about 1 minute. Transfer pizza to cutting board. Whisk remaining 1 tablespoon vinegar and oil in large bowl; add arugula. Sprinkle with salt and pepper; toss to coat. Mound salad atop pizza. Cut into pieces and serve.
Pizazz http://pizazzmt.com/
Featured Products: