We admit that we like pretty things, but products can't just have a pretty face; form and function are still number one in our book. Now if we can get something that works and looks great, we're in like Flynn (what is that supposed to mean any how?).
Well whatever it means, we're in and we are in love.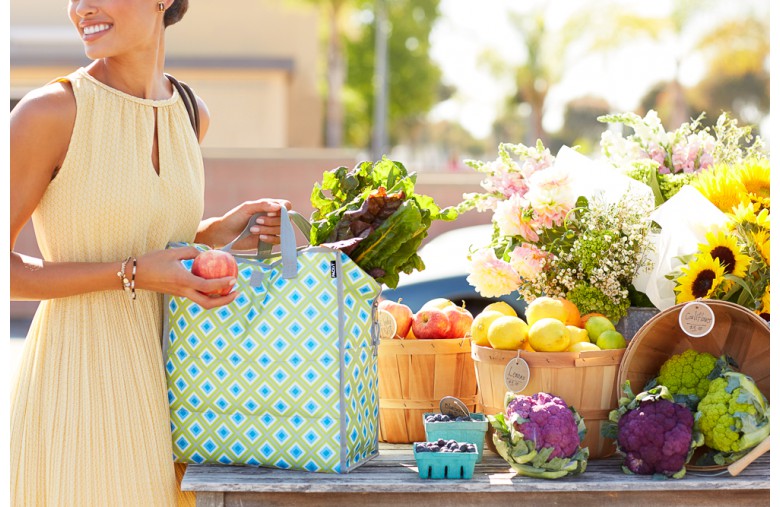 Whats different about these bags?
It all started with one mom who was frustrated with freezer blocks or frozen bags of ice for her kids lunches. They just didn't seem to stay cold long enough, or they got lost or leaked. She ended up sewing a bag with the freezer gels in between, her kids tested them and before you knew it the whole school wanted one. One thing led to another and the Packit lunch bag was born. It even folds up to fit easily in the freezer.
The technology:
"PackIt is the smartest and simplest way to keep food and drinks cool anywhere. It's a foldable, freezable bag that works just like a refrigerator on the go, continually chilling items for hours.
The secret is a special freezable gel built into the walls of the bag. Simply store the entire bag in the freezer overnight. Once the bag is frozen, its walls generate waves of cold air that chill your food and drinks from all sides.
PackIt's patented built-in technology keeps items cool all day without ever needing ice packs. It's so powerful that it can even drop the temperature of liquids 25 degrees within the first hour. That's right—it actually makes room-temperature items cold!
Best of all, it folds up for compact storage in your freezer and is ready to go when you are."
Because a lunch bag wasn't enough, there is now a whole line of Packit cooler bags:
and our personal favorite:
We also have a whole line of Picnic at Ascot picnic bags, back packs, coozies all in adorable colors and patterns.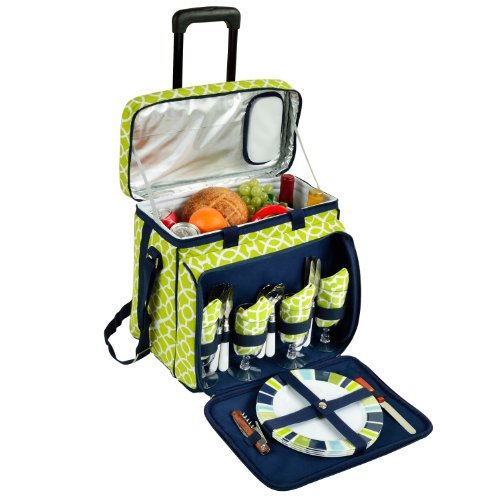 *Please note that these are seasonal items. Items in stock may not match style and color.