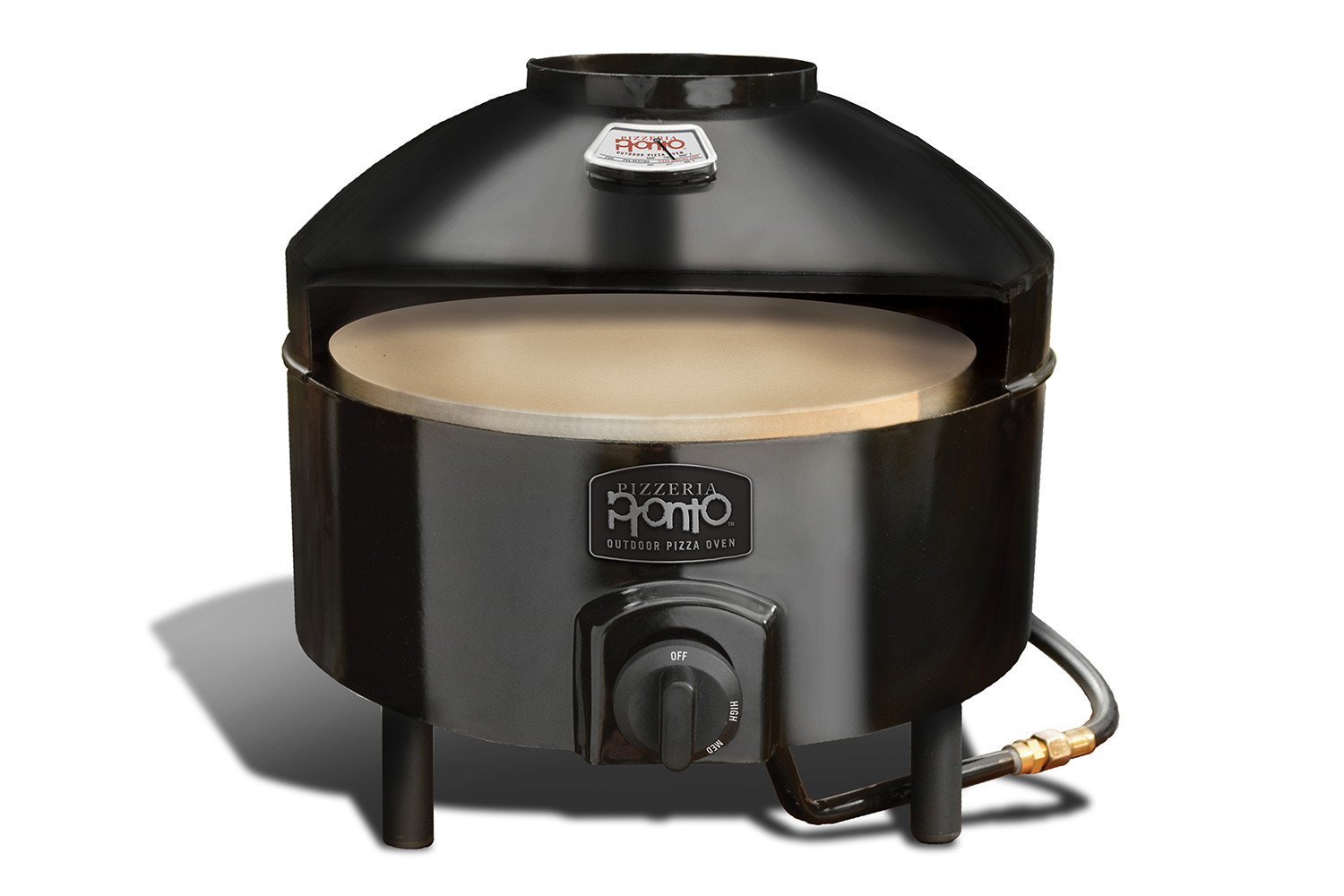 Wouldn't it be awesome to have a brick oven in your backyard so you could make some kick ass pizza in minutes? Either you need to have some serious building skills or spend too much money on having one made.
There's another way.
A way to crispy charred crust.
A way to pizza in less than 5 minutes.
A way to do it in your own backyard!
The Pizzeria Pronto® is Pizzacraft's deluxe outdoor pizza oven that will change pizza night forever! It's lightweight, portable and safe on any surface. It's incredibly easy to use. Simply hook it up to a propane tank, let it pre-heat for 10 minutes, and you're ready to go.
The Pizzeria Pronto reaches cooking temperatures of over 700°F and cooks a pizza in only 5 minutes. This outdoor portable pizza oven is perfect for tailgating, camping, or your regular family pizza night. You will never order delivery again when your Pizzeria Pronto makes homemade pizza fast, easy and delicious!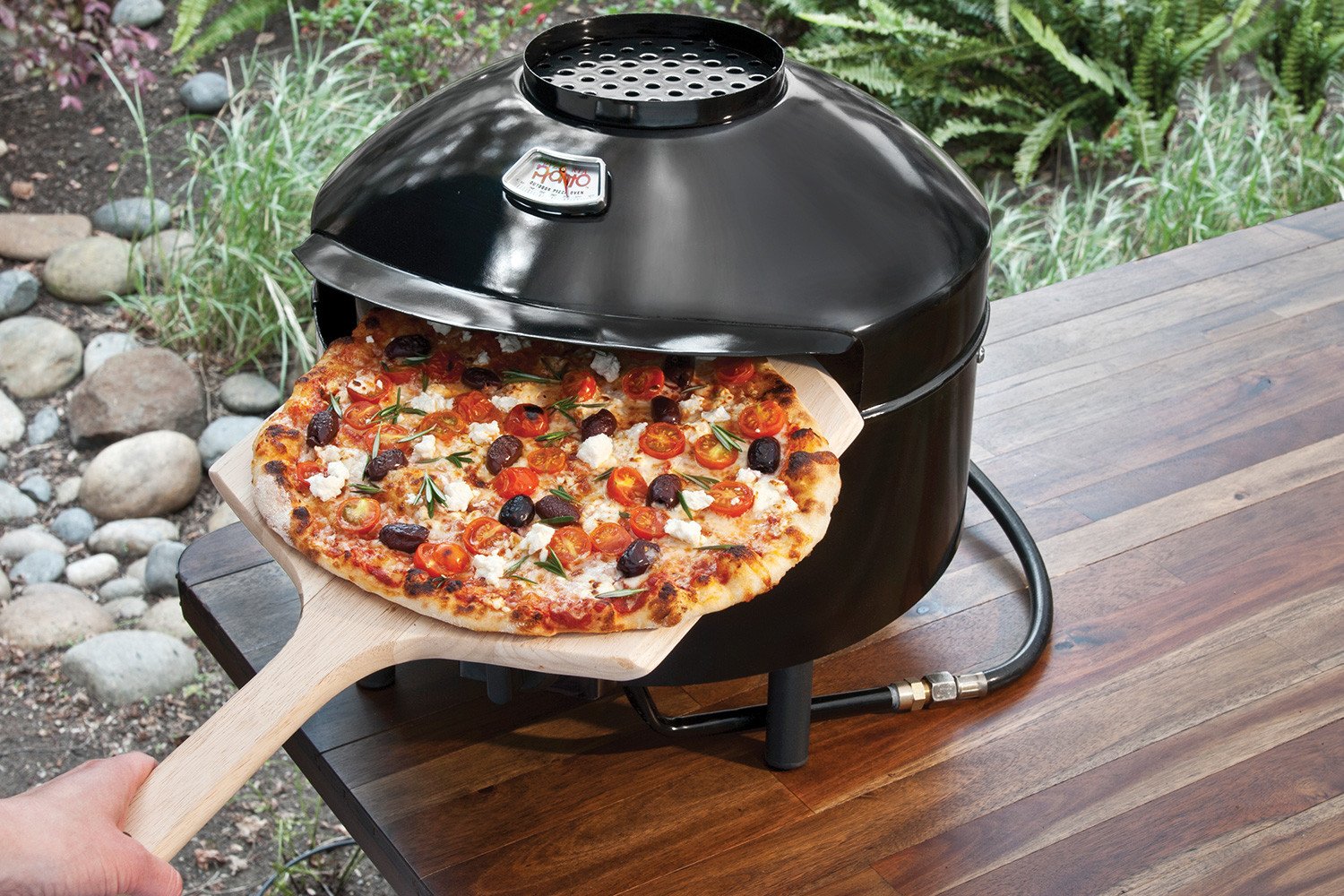 There's a reason this little power house has a 5 star rating across the board!