There's something about warm sunny days that make us crave veggies, maybe it's simply that veggies are in their peak and taste their very best. For you beet lovers this Roasted Beet, Pear & Nut Salad will make your heart sing. Roasting the beets brings out their best and for those of you who think beets are too earthy, try them roasted they become much milder in flavor. Paired with pears it's a perfect marriage of sweet and earthy. We rely on our favorite baking pans for roasting, our choice for this recipe is the USA rimmed baking sheet. The even heating makes for perfect roasting, the ridges keep air flowing around and the non-stick surface makes the clean-up fast.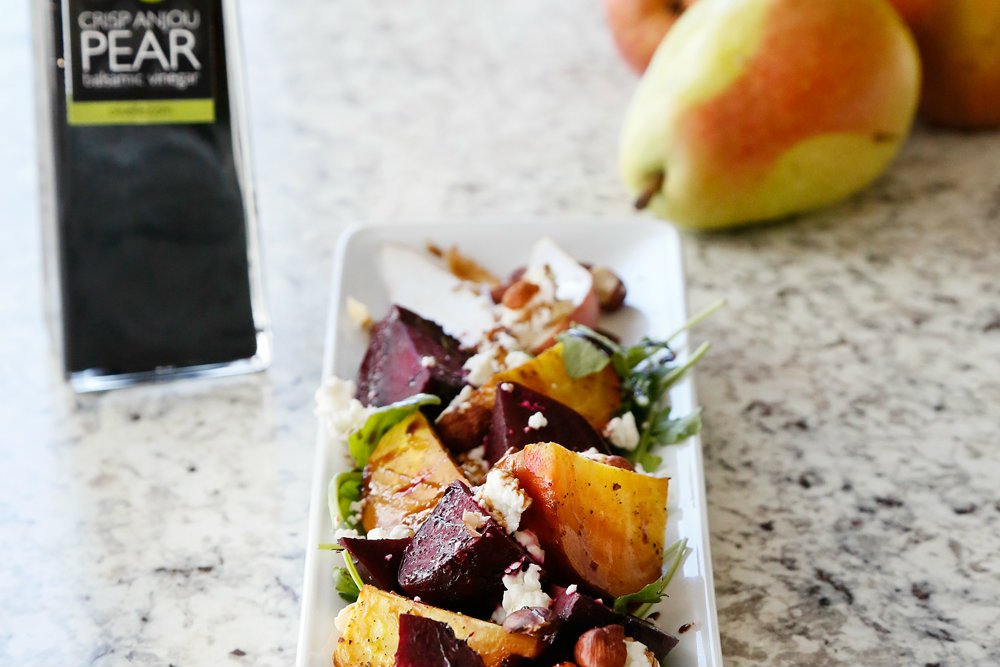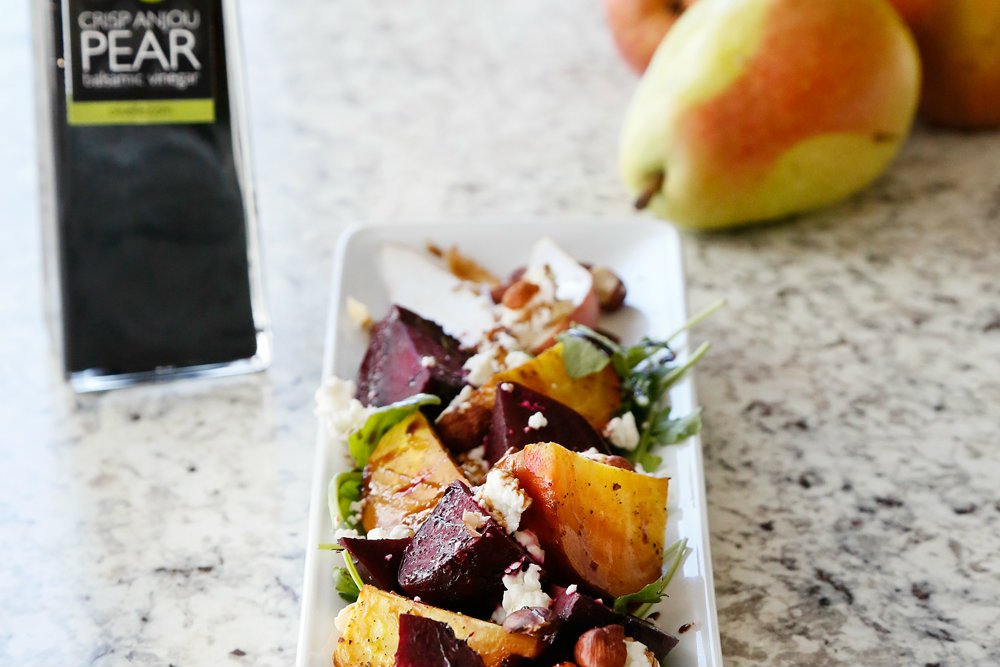 Roasted Beet, Pear & Nut Salad
2016-08-13 12:01:27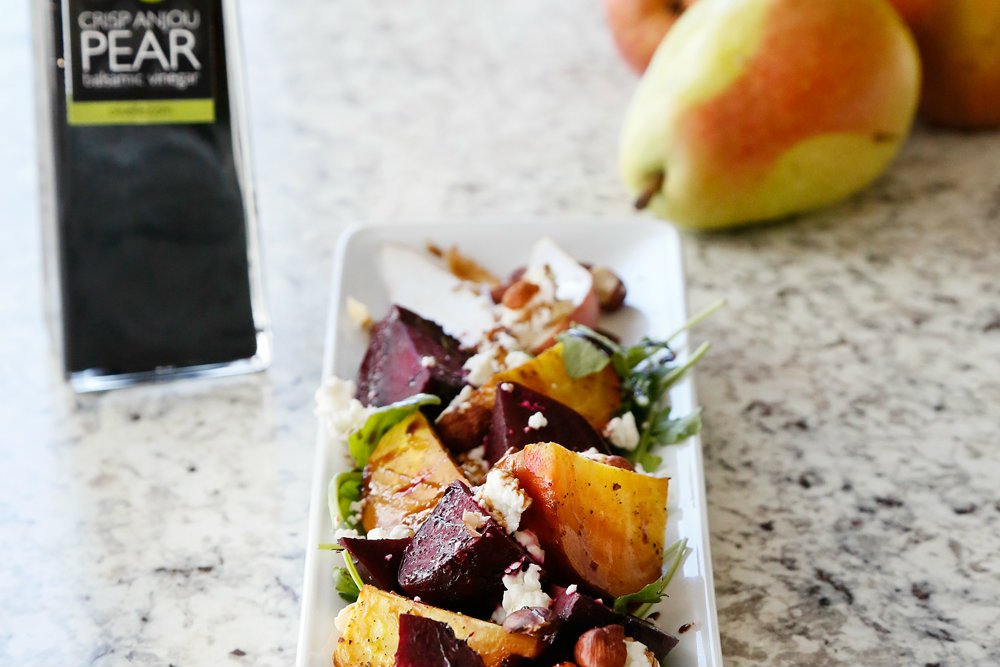 Serves 4
Ingredients
4-6 medium Red and Golden Beets
1 Tablespoon olive oil (Blood Orange or Wild Rosemary)
2 Tablespoon Crisp Anjou Pear Balsamic
Sea Salt (Murray River or Rosemary)
Fresh Ground Black Pepper to taste
1 Ripe Pear sliced
1/4 cup Hazelnuts toasted
1/4 cup Feta or Goat Cheese crumbled
1 cup Salad Greens (Arugula or Spinach)
Instructions
Preheat the oven to 350° F.
Wash each beet and slice into wedges.
Place beets on a USA rimmed baking sheet. Drizzle with the olive oil and 2 tablespoons vinegar, and then season with salt and pepper.
Cover with foil and seal the edges. Roast for 45 minutes, stir half way through.
Layer the beets on a bed of salad greens with pear slices. Sprinkle with hazelnuts and cheese. Drizzle with remaining 1 tablespoon of vinegar.
Salt and pepper to taste.
Suggested Products
Olivelle Crisp Anjou Pear Balsamic Vinegar
Olivelle Blood Orange Olive Oil
Murray River flake sea salt
USA Pans Rimmed Baking Sheet
Pizazz http://pizazzmt.com/