Why we love this salad: it's a great way to use up day old bread. It's also a great way to showcase fresh vegetables. Because this is a hardy salad it's also fantastic for serving guests or crowds. It's the epitome of showcasing simple high quality ingredients.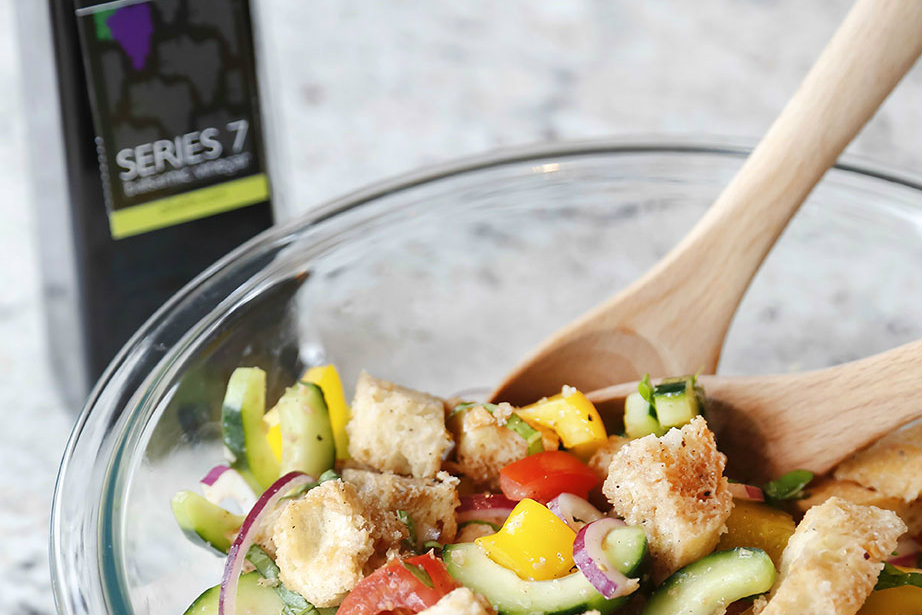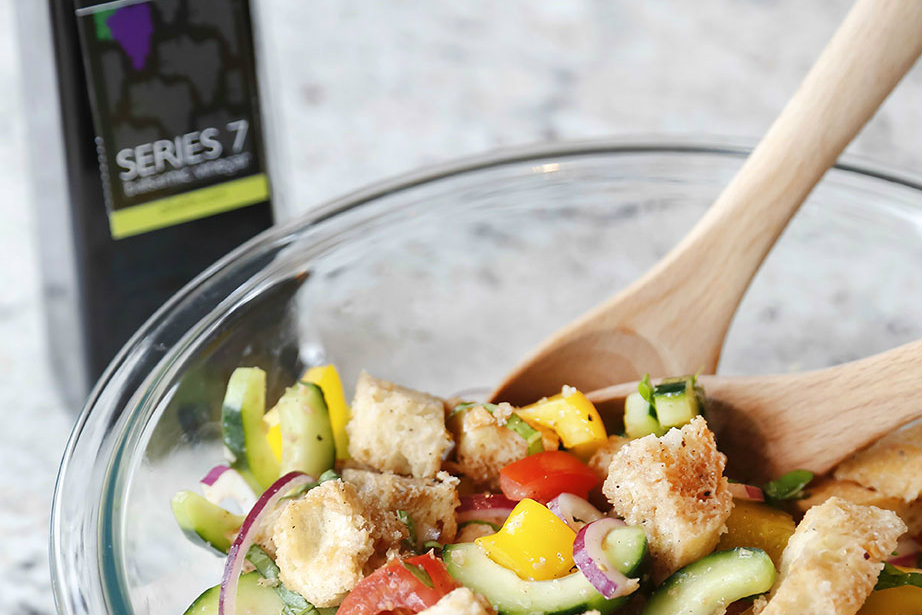 Tuscan Herb Panzanella Salad
2017-04-04 14:11:49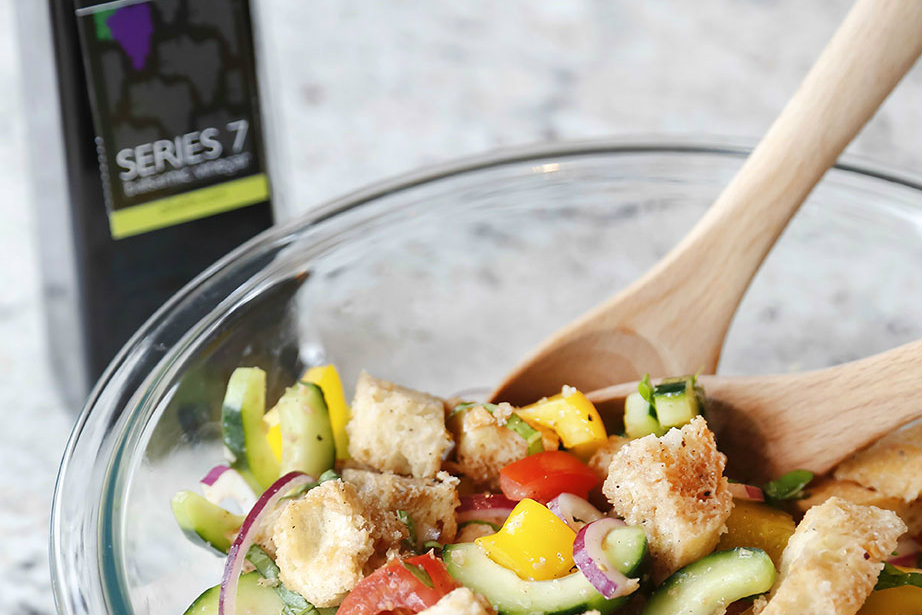 Serves 6
Ingredients
1 Baguette
4 Heirloom Tomatoes
1 Yellow Pepper
1/2 English Cucumber seeds removed
1/2 Red Onion thinly sliced with mandoline
6 basil leaves chiffonade cut
1/4 cup Series 7 Balsamic Vinegar
1/4 cup Tuscan Herb Olive Oil
1-2 tsp Sea Salt (Roasted Garlic or Rosemary)
1/2 tsp Black pepper fresh ground
Instructions
Cut the bread, tomatoes, pepper, and cucumber into bite size pieces. Arrange in a serving bowl. Add the onion and basil.
Drizzle the bread and veggies with the Series 7 vinegar and toss to coat all the ingredients evenly. Finish by drizzling with olive oil and seasoning with salt and pepper.
Let sit at least 30 minutes before enjoying. This will allow the oil and vinegar to soak into the break, improving flavor and consistency.
Notes
If bread is fresh, cube and set out on a cookie sheet for a few hours to allow to go stale.
To cut the basil chiffonade style, lay the basil leaves one on top of another, in a stacking fashion. Roll them up like a tortilla, then slice crosswise along the roll. Unroll the basil, you will have beautiful ribbons for garnishing.
Adapted from Olivelle
Pizazz http://pizazzmt.com/
Featured Product: