We confess, we love the Olive Garden Salad but we knew we could top it. Here at Bella Cucina we've developed the ultimate Italian Salad. This remains one of our customers favorites. We're all about tweaking recipes but, as one of our students found out, you can NOT substitute the prosecco vinegar (which is just like champagne vinegar) and the Frantoia Olive oil. These two ingredients are what sets this Italian dressing apart!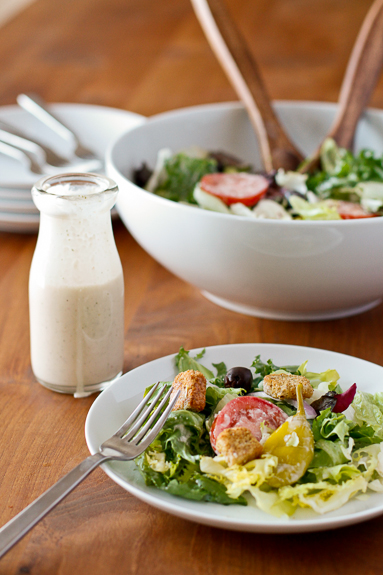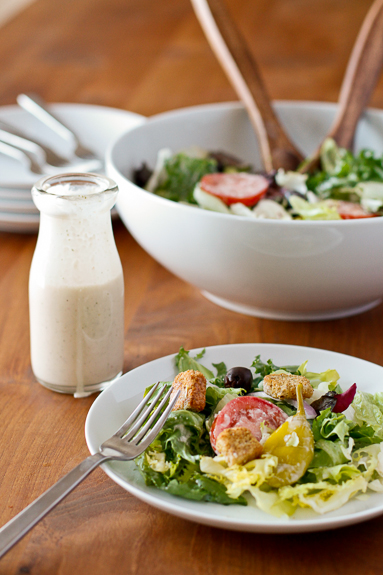 Bella Cucina Italian Salad
2016-12-01 11:41:20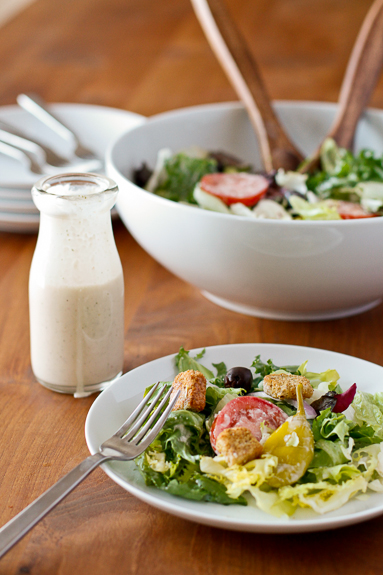 Serves 8
Ingredients
1/3 cup Prosecco Vinegar
2/3 cup Frantoia Olive Oil
2 tablespoons mayonnaise
1 Tablespoon bc Italian Seasoning Mix
1 tablespoon Black Magic Seasoning
1 teaspoon sugar
Pinch Crushed Red Pepper
1 head lettuce, chopped
1 medium tomato, chopped
¼ cup thinly sliced red onion
1 can sliced black olives
½ cup shredded parmesan cheese
8 peperoncinis
Croutons, if desired
Instructions
Whisk together the vinegar, oil, mayonnaise, Italian seasoning, black magic, sugar and crushed red pepper in a small bowl until smooth. In a large bowl mix salad ingredients except peperoncinis and toss with dressing. Plate and garnish with pepperoncini and croutons if desired.
Notes
We now sell Bella Cucina Italian Seasoning Dressing Mix, just add the oil, vinegar and mayo. How simple is that?
Pizazz http://pizazzmt.com/
Product Feature: