Rhonda created this salad out of a giant kohlrabi she got in her CSA from Groundworks farm. Spiralizing the vegetables and apples was a perfect way to process them quickly and still have a beautiful texture. This salad is full of textures and tastes.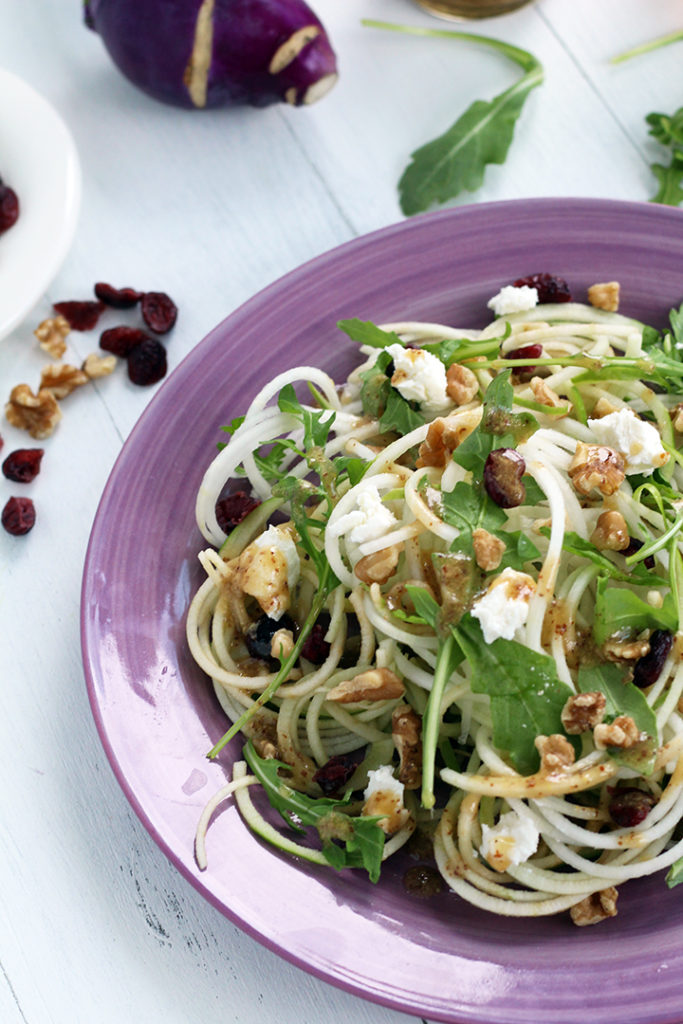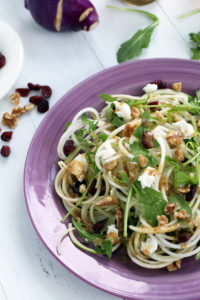 Kohlrabi, cabbage and green apple salad
2017-08-04 12:58:08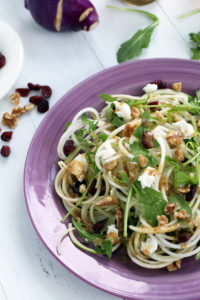 Serves 8
Ingredients
1 kohlrabi, peeled, small blade
1 green apple, small blade
1 small head of cabbage, small blade
1/4 cup crumbled goat cheese or blue cheese
2 tablespoons chopped walnuts, pecans or almonds
1 tablespoons dried cranberries
1 handful baby arugula, parsley, or basil
For the dressing
2 tablespoons Anjou Pear Vinegar
3 tablespoons olive oil
salt and pepper, to taste
Instructions
In a large bowl toss together the arugula, cabbage, kohlrabi and green apple noodles.
Whisk together in a small bowl all of the ingredients for the dressing drizzle over salad, toss to coat. Taste and adjust to your preference.
Top noodles with cheese, dried cranberries and nuts.
Pizazz http://pizazzmt.com/
Products used: