Five ingredients, five minutes to prep, pop in the oven and out comes the most amazing cornbread you'll ever have. It's getting chilly out there! speaking of chilly, this is the perfect time of year for chili and cornbread. Make it special by amping up your cornbread and saving time. Stirring in some extra ingredients like Stonewall Kitchen's Spicy Chili Bacon Jam, some cheese and scallions makes all the difference.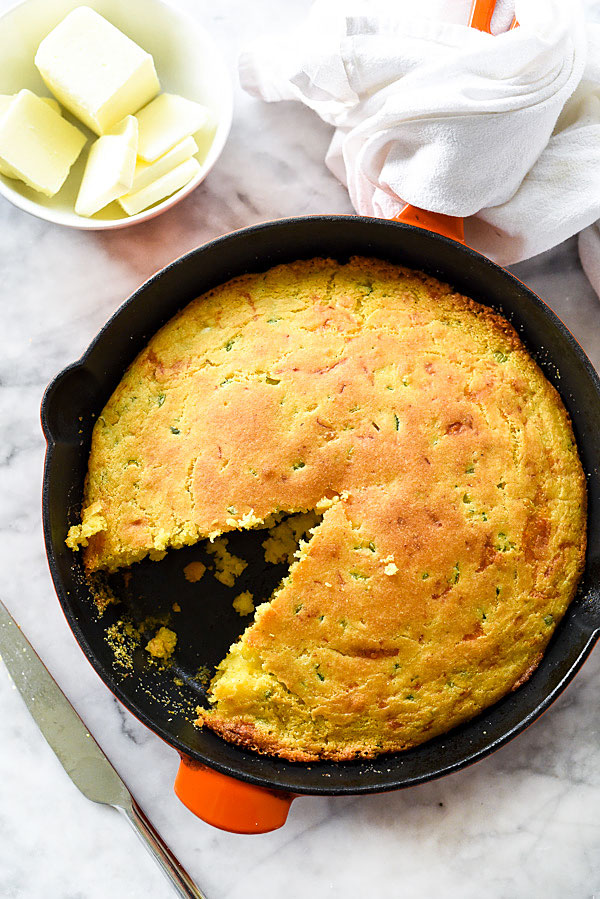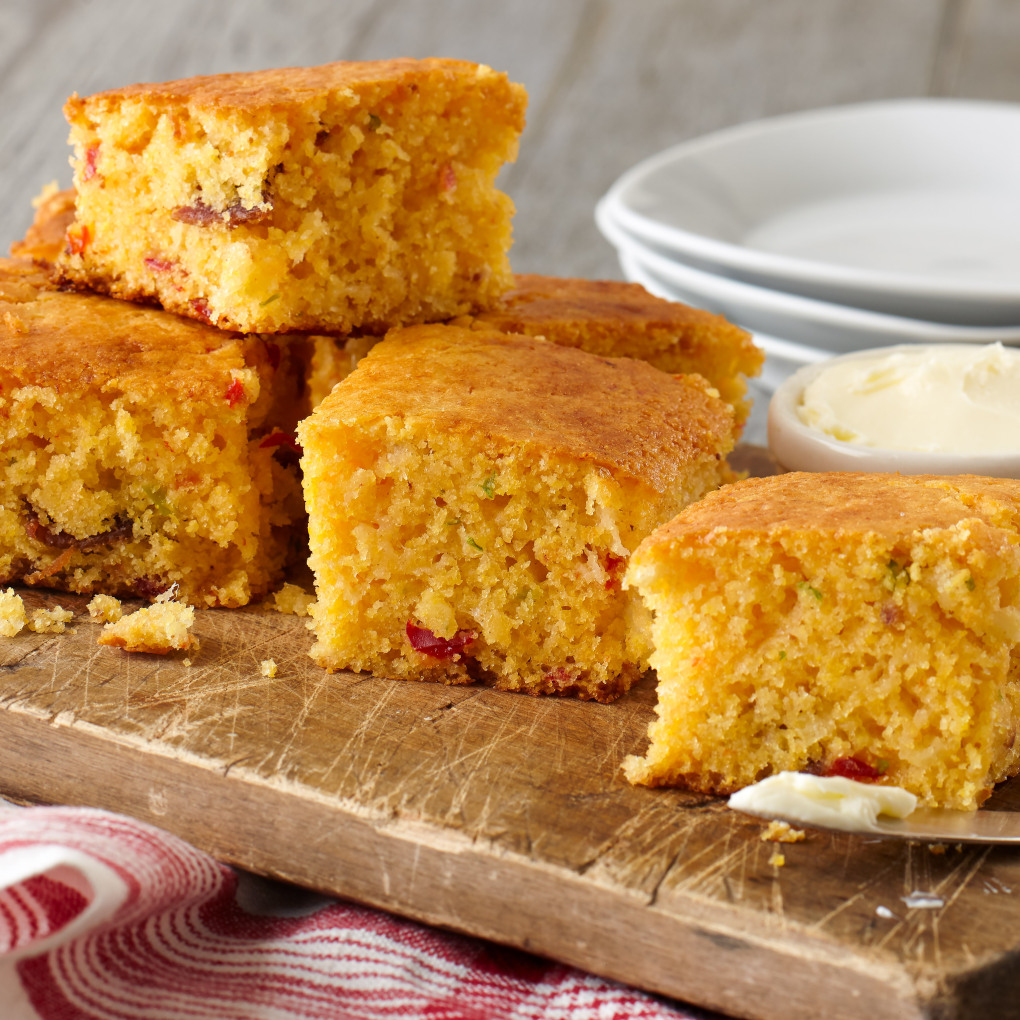 Spicy Chili Bacon Cornbread
2016-12-01 12:02:25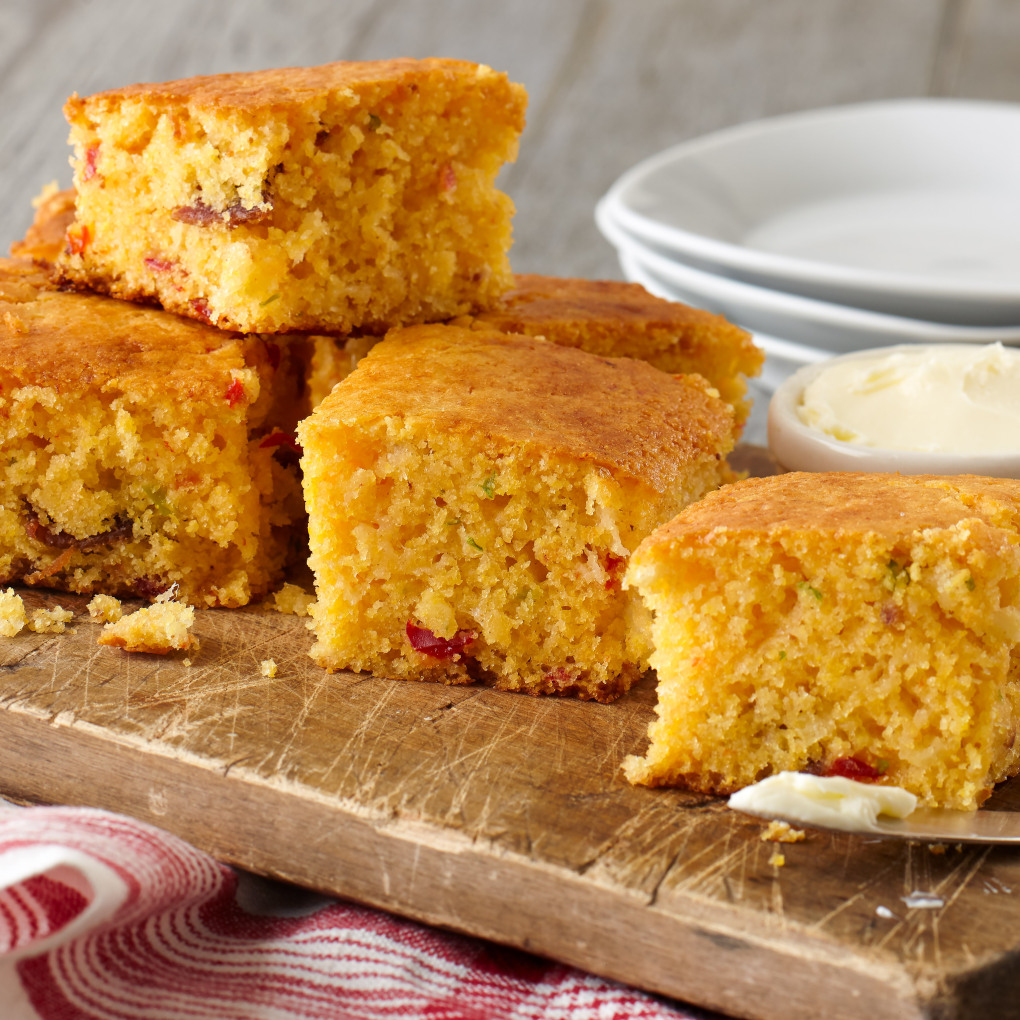 Serves 8
Ingredients
1 box Stonewall Kitchen Cornbread Mix
1/4 cup Stonewall Kitchen Spicy Chili Bacon Jam
1 cup shredded cheddar cheese
2 Tablespoons scallions, minced
2 pieces bacon, cooked and crumbled
Instructions
Preheat oven to 400°F. Grease an 8-inch square baking pan.
Make cornbread batter according to box instructions
Heat Spicy Chili Bacon Jam for 10-20 seconds in a small bowl in the microwave or in a small sauce pan.
Mix Spicy Chili Bacon Jam, cheese, scallions and bacon into the batter. Pour batter into prepared pan.
Bake for 30-35 minutes, or until a toothpick inserted into the center of the cornbread comes out clean.
Cool on a rack. Cut into squares and serve.
Pizazz http://pizazzmt.com/
Product Feature: