Making decisions is hard! Especially when you want great quality but you aren't the expert. Let's not forget affordability either. We sell USA Pans at Pizazz and we love them, maybe our word isn't enough? This month our product review will include a side by side test, USA loaf Pan versus the good ol' stand by glass loaf pan.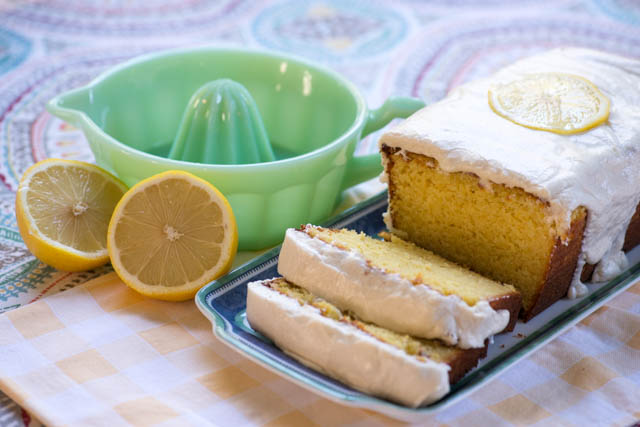 But first let's learn more about USA Pans:
First and foremost USA Pans are really USA pans! They are made right here in the U.S. of A., that gets an automatic thumbs up from us.
Information from www.usapans.com
These pans are commercial quality!
Developed by the largest manufacturer of commercial bakeware in the world, USA Pan offers the same superior quality that our commercial customers expect . Our largest customers include Sara Lee, Pepperidge Farm, Interstate Bakeries, Wonder, Merita, Flowers, Sunbeam, McDonald's, Burger King, Wendy's, Weston, and Bimbo. As the only manufacturer of commercial bakeware in North America, we have a long established reputation of quality and unparalleled service. With 50 years of experience, we have set the standard with commercial bakeware.
What about the everyday person?
USA Pan was created for the retail industry. We have taken our intimate knowledge of commercial manufacturing and now offer a complete line of bakeware for home-use. Materials, gauges, corrugation (textures) and silicone coatings used in the commercial industry were used to craft the finest bakeware available. USA Pan bakeware is proudly made in Pittsburgh, Pennsylvania.
Made with Aluminized Steel
Aluminized Steel is the material of choice for the professional baker. It offers superior heat transfer, corrosion resistance, and durability. We use 65% recycled steel to manufacture our products.
The gauges selected for USA Pan bakeware were gleaned from years of performance data. Most pans also incorporate wire in the rims to resist warping and enhance strength.
Is corrugated really better?
Corrugation is a time tested feature demanded on nearly every commercial bread pan. Corrugation offers superior strength and impact resistance much like corrugated metal roofing. This unique rib-like feature also enhances baking characteristics by allowing air-flow under the baked good. Furthermore, because surface contact between the pan and baked good is reduced, release is superior.
Not just your typical non-stick surface, USA Pans are silicone coated
Americoat Plus©, our proprietary silicone release coating, is the most advanced industrial coating available and is used on almost every commercial pan in North America. Glassy in appearance and slippery to the touch, nothing releases like silicone, including Teflon©. Simply wipe the surface or wash with warm soapy water, and your USA Pan bakeware will last a lifetime… we guarantee it!
USE AND CARE OF YOUR BAKEWARE
How do I care for my USA Pan bakeware? Hand wash the pan prior to first use and after every use in warm water with mild dishwashing soap, sponge or nylon pad. Rinse and dry thoroughly. Do not use harsh abrasives or steel wool pads as this can harm the non-stick coating. Pan should be washed soon after every use to maintain the pans appearance over time.
I have noticed my pan discoloring after baking. Is this a defect? No. Discoloration, which is the result of baking food with fats or oils, will occur over time and is normal. The discoloration will not harm the non-stick coating or the pans performance. In fact, many professional bakers prefer the baking results using a pan that is "seasoned".
Is USA Pan bakeware dishwasher safe? No. Dishwasher detergents may damage the surface of the pan.
How do I prepare the pan?
We recommend that you follow recipe instructions for greasing and flouring. This will yield the best results. Cooking sprays are not recommended.
Do I need to adjust oven temperatures and baking times?
Because USA Pan bakeware conducts heat efficiently, we recommend that you pay careful attention to oven temperatures and baking times the first few times you bake. Reduce time and temperature if necessary. We do not recommend exceeding baking temperatures of 450º F.
What type of utensils should I use with my USA Pan bakeware?
Use only silicone, wooden or nylon utensils. Do not use sharp metal utensils.
Does USA Pan bakeware come with a warranty? Yes, a manufacturer's limited lifetime warranty does come with USA Pan bakeware. Please email support@usapans.com for warranty information.
We found this little comment on their website and loved it!
"Obsolete bakeware should be recycled or donated to local charities rather than thrown away."
So what did we notice?
We baked both loaves side by side, putting the USA Pan at a disadvantage (usually we reduce the heat for dark pans by 25°F).
Both took equal amounts of time to cook
Both had very similar browning.
Where the difference lay, the rise of the bread. Clearly the USA Pan rose higher and more evenly.
The USA pan was easier to remove the cake from and probably didn't need a liner in the pan.
Although the glass pan worked quite well (it's a good quality one), matched up to USA not as great. I imagine if we used a cheap metal pan the difference would have been more dramatic!
Damn that looks delicious! Want the recipe? Click here.